We undertake each element of a museum exhibition project – from conceptual stage to completion.
Masterplanning
Working with the museum board of directors, museum staff, volunteers and other appropriate agencies, our team assess every facet of your museums potential including assets and collections.
Together, in a team environment, we develop and cleverly enhance core objectives creating a clear strategic and comprehensive vision (for existing or new museums). As a result we are able to deliver a successful and sustainable master plan.
Concept Models
With a multi-disciplinary team of experts we brainstorm contemporary museum ideas and cutting-edge technologies to create unique museum concepts that inspire. Our museum concept designs display an accurate reflection of individual spaces where stories unfold.
We pride ourselves unique in never repeating any previous designs and always advancing interpretation to make learning inspiring, enjoyable and also in line with the national curriculum.
Museum Lighting
Our lighting team offer comprehensive lighting design services for both local & international museums, art galleries, property developments, historic buildings, exhibits, hotel interiors, retail and residential clients.
From conceptual lighting design to fully documented lighting design schemes, our goal is to deliver an unparalleled service that focuses on achieving the best possible sophisticated museum and gallery lighting design solution. Project examples can be explored here >>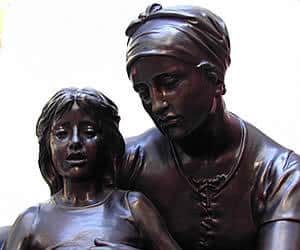 HLF Workshops
With a 100% success rate with Heritage Lottery Funding applications, we offer museum heritage workshops to bring focus on the fundamental elements. With our guidance you can make sure your museum design project ticks all the right boxes.
We run the museum design workshops at your location. Consequently they are very flexible and able to accommodate all those interested parties in your organization and shareholders alike.
Museum Interiors
Museum interior design is coherent balance of aesthetic and creative flair which expands design limitations to maximize space, effect and visitor experience. Our museum interiors are more than just exhibitions, art and collections. From the moment the visitor arrives it's the way that all the interior spaces and associated elements combine which makes the visitor relish their visit.
This museum interior design approach has proven particularly useful to museums, heritage sectors, foundations and architectural practices. With 20+ years of international experience our team delivers bespoke interior environments that engage and stimulate.
Graphic Design
The mission of our creative museum designers is design forward-thinking comprehensive museum graphics and museum branding solutions for permanent and touring exhibitions.
We feel that museum graphics should immediately catch the eye of the visitor, subsequently drawing them in to explore more about the subject on display.
Our museum graphic design solutions communicate with the audience and convey function, quality and flexibility. We design sophisticated museum graphics in-house, to the highest standard and utmost attention to detail.
Display Cases
Alongside the central museum exhibition design services, we also deliver museum display case and museum showcase design solutions. These sustainable display solutions are seamlessly woven into traveling exhibition design and permanent museum design projects.
Our creative team have successfully built up partnerships with museums and private art collectors across the globe. We deliver bespoke museum display cases that allow the visitor to fully connect with the objects whilst effectively offering protecting and conservation.
Museum Interpretation
Through extensive research, our museum team develop narrative formations around objects that effectively communicate with the museum visitors.
By thinking slightly outside the box, we peruse new and alternative ways to connect and inform audiences of all ages with layers of information and objects.
The end goal is to achieve a unique and memorable method to educate, entertain and inspire. Our consultants also offer effective signage and way-finding design solutions.
Wayfinding and Signage
We solve orientation problems with clear engaging way-finding and signage schemes for museums, exhibitions and cultural attractions. Carefully integrated way-finding changes the flow of visitors through museums and subsequently how the visitors interact with the surrounding areas.
Flexibility is fundamental to effective museum wayfinding and signage. By using changeable systems and clear identification we are easily able to update. From digital signage mapping, multimedia guides, orientation apps, online way-finding, touch screen kiosks to interactive gallery floor plans; our expert team captures the essence of leading museum way finding.
Visitor Centre Design
From the initial design ideas through to the opening day of the visitor centre, our role is to infuse passion and excellence into every facet of your visitor center design. This design methodology allows our exhibition team to achieve exceptional and memorable visitor experiences.
Our cross-disciplined design consultancy team have worked on numerous heritages, cultural and educational visitor centre design projects.  We offer a wide range of expertise to local clients, museums and art galleries in the UK as well as internationally. From small local visitor centres through to universal pavilions, our attention to detail is paramount.
Artefact Mounting
We offer art mounting, artefact display solutions and exhibit mounting. In addition, we offer installation consultancy services for museums ( both permanent and touring exhibits). Our clients include: renowned art galleries, private collectors and a number of corporate clients.
Furthermore, we design aesthetically pleasing and sophisticated crafted mounts that are functional and yet virtually invisible. The mounts are designed  with a strong emphasis on conservation and object care.
This methodology permits the collection or artifact to be presented perfectly whilst allowing it to fully connect with its audience.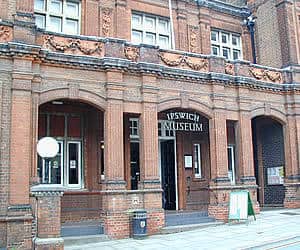 Detailed Design
We provide full detailed museum design consultancy services as a comprehensive package. This package includes all elements of the total museum exhibition design.
In addition, this all-inclusive detailed platform also includes: overall layout design drawings (plans, elevations, cross-sections) as well as database files. As well as including production & project schedules, construction methodology incorporating of the location of each individual element.
Contact us for more information regarding our accessible and flexible detailed museum design packages.