William Saunders Exhibition Design + Lighting Design
As a British born photographer working in Shanghai, William Saunders produced primarily portraits and scenery around the 1870s. The exhibition displayed 33 images of which 27 had been hand coloured creating unbelievable fine detailed photographic images. With the importance of these rare photographic images of every day Chinese life, Asian Art in London held their official opening at the China Exchange.  Asian Art in London brings together the world's top dealers, auction houses and museums for an event of the finest Asian art.
Photographic Exhibition – Qing Dynasty Shanghai
The collector and exhibition curator had the visualisation to produce a new exhibition based on the works of William Saunders. We undertook both the exhibition design and lighting design on this esteemed photographic exhibition project about life in Qing Dynasty Shanghai. The photographic studio and overall exhibition were a great success with a large increase in visitor from the previous exhibition.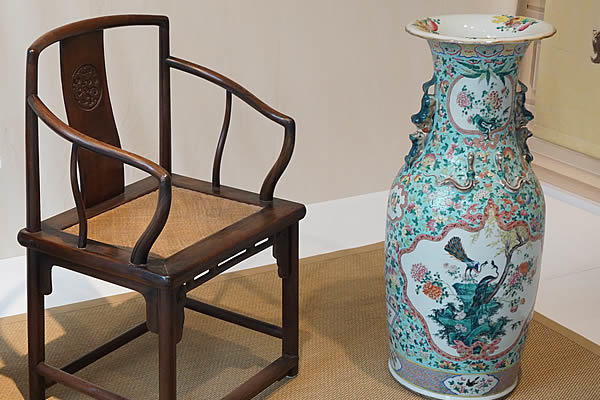 You can explore further details about the William Saunders exhibition design & lighting design project: